SHRED DAY IS BACK!
MORE INFORMATION ON SHREDDING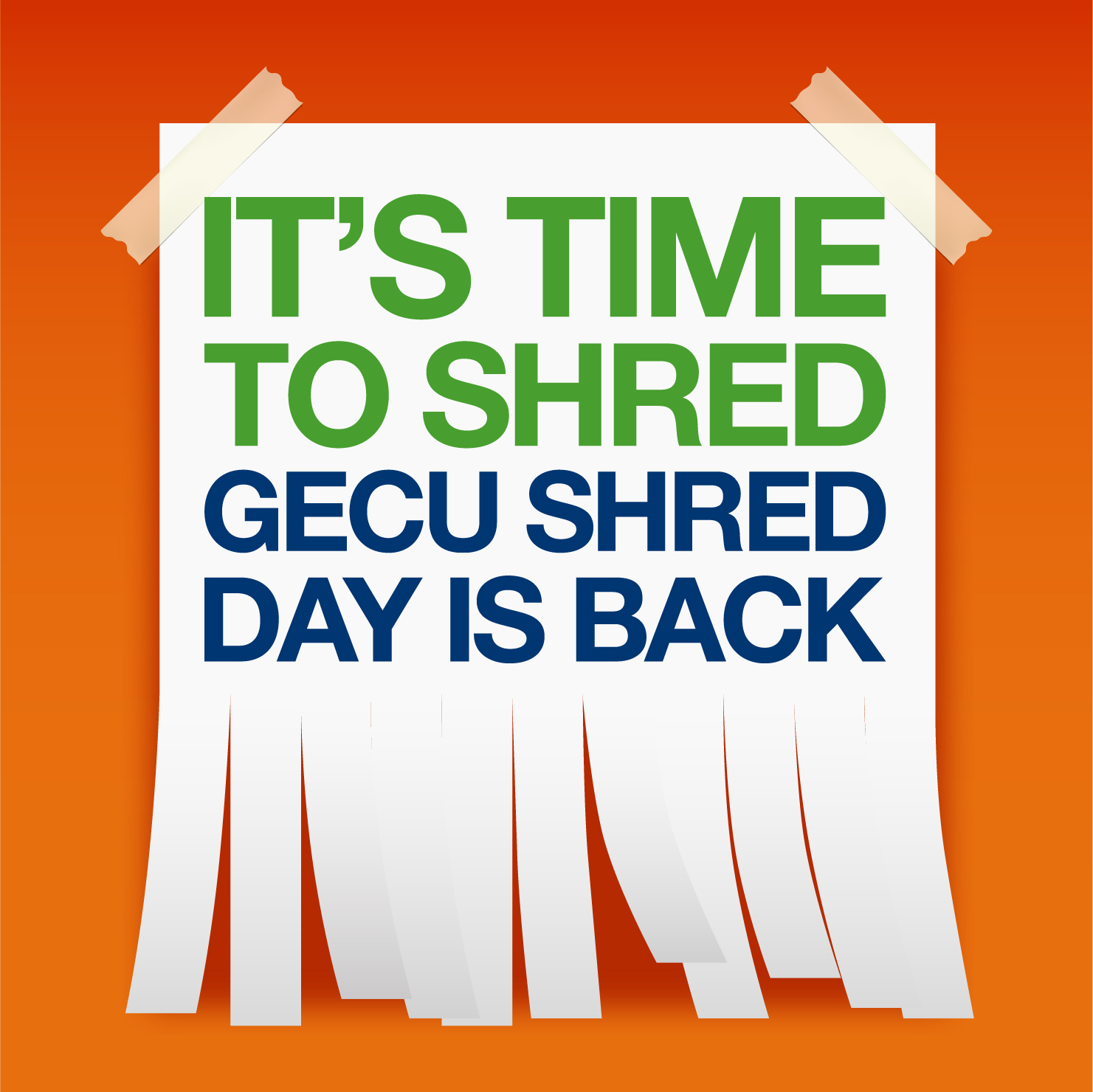 GECU Shred Day is back to help you protect yourself from identity theft and help make the planet a little greener! Securely dispose of your sensitive documents by bringing them to the GECU Operations Center and we'll shred and recycle them free of charge!*

GECU SHRED DAY
GECU Operations Center
1225 Airway Blvd.
El Paso, Texas
Saturday, May 13
Noon–3 p.m.**
WHY SHOULD I SHRED UNWANTED DOCUMENTS?
Identity protection — When you shred your personal information, you are getting ahead in protecting your identity from criminals.
Sustainability — Shredding and recycling help us save our planet. Your shredded documents will be recycled, which helps reduce waste.
Save space — Shredding can allow you to save space by removing documents that you no longer need.
Peace of mind — Rest easy knowing that you are protecting yourself and your loved ones by shredding material that contains sensitive information.


WHAT SHOULD I SHRED?
• Documents that contain financial/account information
- Bank statements
- Voided checks
- Employee pay stubs
- Credit card information
- Copies of sales receipts
• Documents that contain personal information
- Photo IDs
- Employment records
• Junk mail
- These documents contain sensitive information, such as name, address, phone number or email
We are unable to shred wet paper or plastic bags, so we ask that you please bring your dry documents and papers in boxes or plastic bins. You can bring up to 4 boxes of items to shred.
*Subject to shred-truck capacity.
**End time is approximate and subject to shred-truck capacity.